Postcard-Design by Sandra Roth
The new Year will start with some treetastic news!
In order to raise the awareness of people for tree and rainforest-issues we will increase our readership with a very simple method:

We will go back to the roots and print Post Cards -on recycled paper (!) – of course! We are going to do that because we want to let also the people without internet connection know that there are at least some people on this planet who care! If you are reading this you might actually be one of them. Thank you for reading and spreading the message!
These postcards will be distributed widely in order to fill some caps on the world map so the coverage will reach nearly 100% of all countries in 2013. As you can see on the following map there are still many countries in Africa which we didn't reach yet…
Sooner or later there will be
at least one TREE-Journalist per country!
In the meantime we just keep growing!
Because
Trees are life
Assisted natural regeneration
As a proactive response to environmental destruction in Africa, newTree began with reforestation activities in 1998 in the northwest of the Republic of Benin. In 2003 we initiated work in Burkina Faso where newTree is now officially accepted as an international NGO. We are certified by the Swiss based ZEWO.
The Rainforest Alliance
Rainforest Alliance from FELT SOUL MEDIA on Vimeo.
The Rainforest Alliance uses the power of markets to arrest the major drivers of deforestation and environmental destruction: timber extraction, agricultural expansion, cattle ranching and tourism. They work to ensure millions of acres of working forests, farms, ranchlands and hotel properties are managed according to rigorous sustainability standards. And by linking those businesses to conscientious consumers, who identify their goods and services through the Rainforest Alliance Certified™ seal and Rainforest Alliance Verified™ mark, they demonstrate that sustainable practices can help businesses thrive in the modern economy.
http://www.rainforest-alliance.org/
HERE IS A BONUS MOVIE for You:
MegaAfrica Free en Partenariat avec Tahirou Tasséré Ouédrago vous offre le Film DJANTA
DJANTA , jeune fille de 22 ans et étudiante en lettres modernes, apprend que son père l'a promise au village au vieux Baldé qui a déjà trois femmes. Amoureuse de Brahim, un étudiant, Djanta s'oppose fortement à ce mariage. Cette situation l'amène à écrire un roman qui
dénonce ces pratiques ancestrales, lequel livre participera au concours organisé par l'université.
Pourtant, quand en représailles son père expulse sa mère du village, Djanta décide de rentrer et d'accepter provisoirement le mariage avec le vieux Baldé…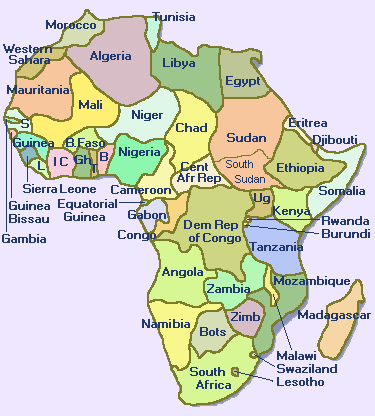 Related articles